"Survival by quality, development by quality assurance" -- Easyseal Medical
Easyseal Medical Technology Co., Ltd. is a high-tech enterprise dedicated to the research and development, production and sales of various medical devices, pharmaceutical machinery, and water treatment equipment. The company has a sealing machine division and a water treatment equipment division. It has ISO13485, ISO9001, CE and many other certifications, and a sealing equipment design and production enterprise that has won the title of "Intelligent Sealing Equipment Engineering Technology Research Center".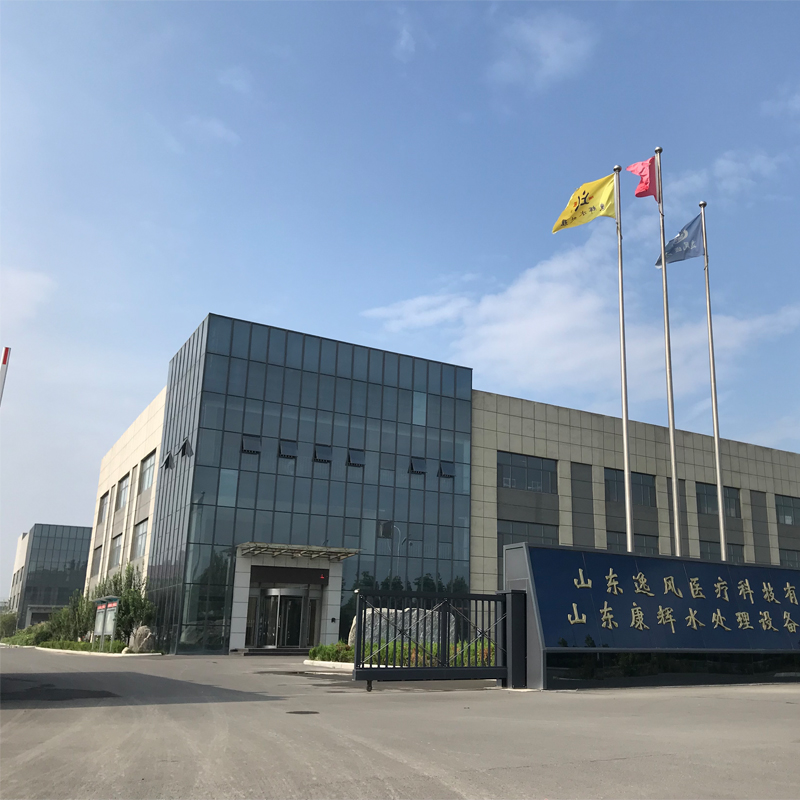 The strength of the enterprise has more than 50 series of products with different control methods such as thermostats, LCD screens, touch screens, computers, scanner guns, etc. All products can meet GMP certification, and can be customized and OEM design and production according to user requirements. The needs of users in different industries. Adhering to the concept of "survive by quality, develop by quality assurance", the company has won the support and trust of more and more customers with its rich product series, perfect technical support and commitment to revitalizing national enterprises.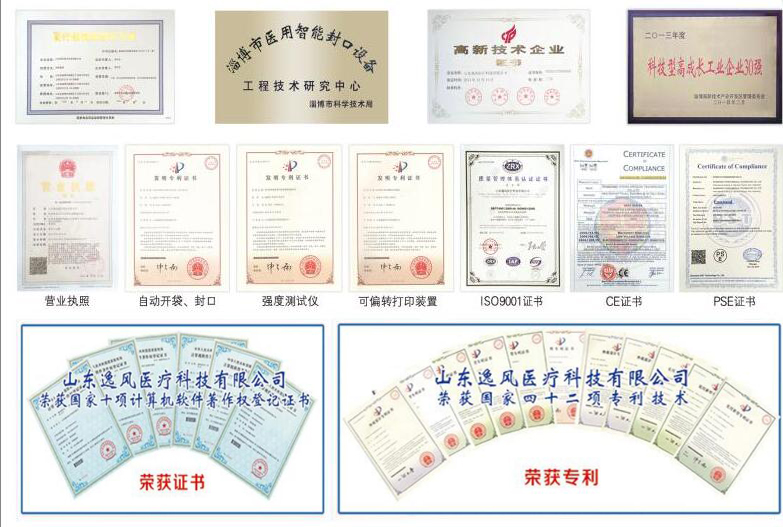 The main products are various types of sealing and heat-sealing equipment for sealing, vacuuming, inflating and other functions of various materials such as pharmaceutical breathing bags, PE bags, medical paper-plastic bags and Tyvek bags, mainly including: medical cutting, sealing and printing All-in-one machine, medical sealing machine, fast heat sealing machine, fast sealing printing heat sealing machine, large print sealing machine, industrial heat sealing machine, laser printing heat sealing machine, automatic cutting machine, manual paper cutter, medical insulation detector, Ethylene oxide, hydrogen peroxide, formaldehyde, ozone, peracetic acid gas monitor, dental handpiece oiler, roller table, sealing machine workstation, label printer and supporting management software, pharmaceutical breathing bag, medical packaging paper and plastic Bag, high (low) temperature and manual sealing test card, obtained the invention patent (patent number: ZL 2012 1 0026025.X) that can detect the sealing strength of the combined bag and coil sealing joint strength tester, water treatment and other hospitals or pharmaceutical companies related equipment used. Among them, the sealing machine has manual or automatic sealing mode, continuous or pulse heating mode, and printing can realize the function of printing large characters, single line, double line or three lines at the same time.