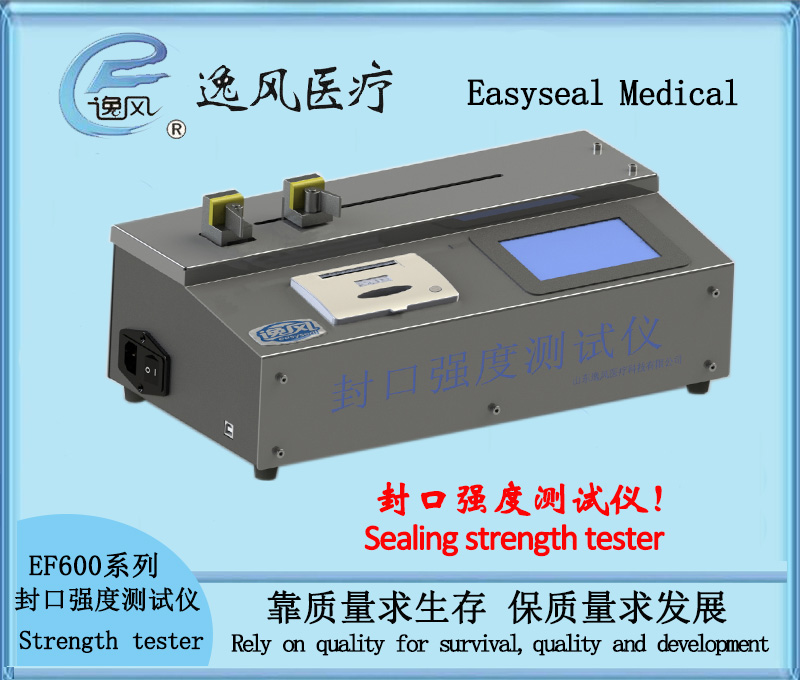 This product can realize the measurement of the strength of the joint between the combined bag and the plastic film packaging bag. The heat sealing and peel strength of various plastics can be tested on site according to the specifications, and the test parameters can be printed through the built-in micro printer to print the test record or Connect the tester to the computer, and store or print out the test parameters through a special recording program to meet the need to trace the sealing effect of the batch number.
Test principle:
The sample is clamped between the two chucks of the fixture, and the two chucks move relative to each other. Through the force value sensor located on the fixed chuck, the force value change during the test is collected to calculate the heat of the sample Seal strength, peel strength and other performance indicators.
Scope of application:
This equipment can be used to test the heat sealing strength performance and peel strength performance of plastic film, composite film, paper-plastic bag, aluminum foil bag and other materials;
Main features:
1. Microcomputer control, 5.0 inch touch screen control, user-friendly Chinese and English operation interface;
2. The quick chuck design can realize the quick installation and disassembly of the test sample, and the operation is simple.
3. Real-time dynamic curve display of pulling force, with maximum and average test function;
4. Intelligent speed control, stable stretching speed;
5. Equipped with micro thermal printer and USB computer interface to achieve dual output of test parameters.
technical parameter:
Peeling rate: 200-450mm/min adjustable
Range: 0-200 N (optional configuration 50N 100N)
Precision: Level 1
Resolution: 0.01N
Sample width: 15mm
Stretching stroke: 180mm
Working environment: temperature 23±2℃, relative humidity: 50±5%RH
AC power supply: 220V±10% 50Hz
Power: 35 W
Weight: 7Kg
Dimensions: 430 × 215 × 160 (length × width × height) mm
Printing method: thermal printing
Storage environment: temperature: 10~40℃;
Humidity: ≤90% (R.H);
Atmospheric pressure: 50KPa~106KPa