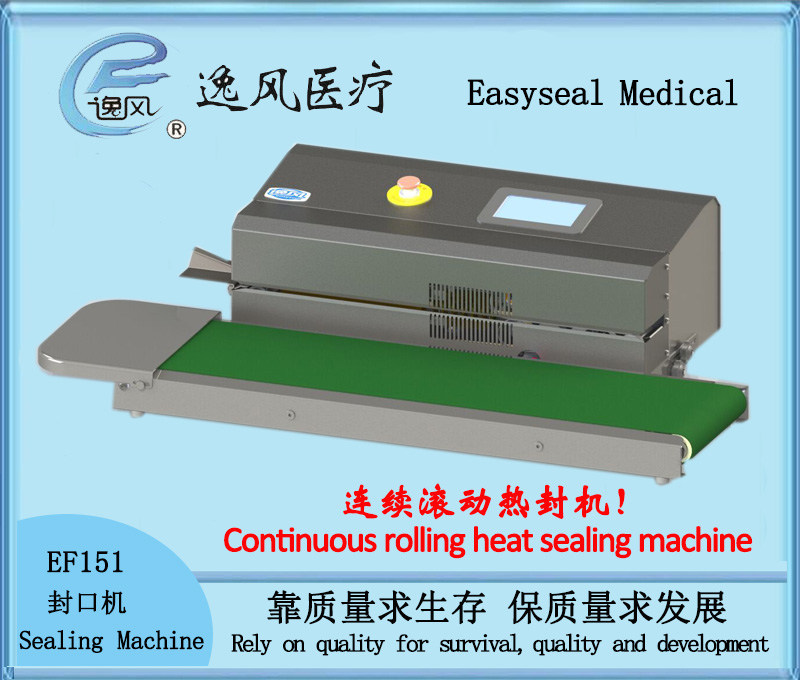 The main features
5 "color LCD touch screen, graphical operation interface, English, symbol, digital display printing switch, keyboard input control, built-in clock and parameter automatic storage function;
Microcomputer intelligent temperature control, temperature control precision, the working temperature of 60 ~ 220 ℃ any Settings;
The design of floating-type constant pressure pressing system is adopted to meet the needs of continuous sealing of paper and plastic bags and PE bags;
Automatic belt tightening design, convenient and quick replacement of belt;
High precision synchronous conveyor belt design, better guarantee the quality of sealing.
Stainless steel heating elements, dry burning, high temperature resistance, long life, high thermal efficiency.
Fault automatic alarm instruction, can achieve the automatic detection of the working process, the occurrence of a variety of fault automatic alarm or prompt.
The right side of the bag can be customized according to user needs (ef151-fr).
Technical parameters
Sealing speed: 9.6m/min paper feeding automatic induction control ac power supply: 220V/110V± 10% 50Hz/60Hz
Sealing line width: 12mm sealing edge: 0-30mm
Maximum current: 4A fuse: 5A 2
Power: 650 W working temperature: 60-220 ℃ is adjustable
Equipment size: 500 250 180 (length width height) mm
Conveyor belt size: 700 260 60 (length width height) mm
Heavy volume: 21 kg