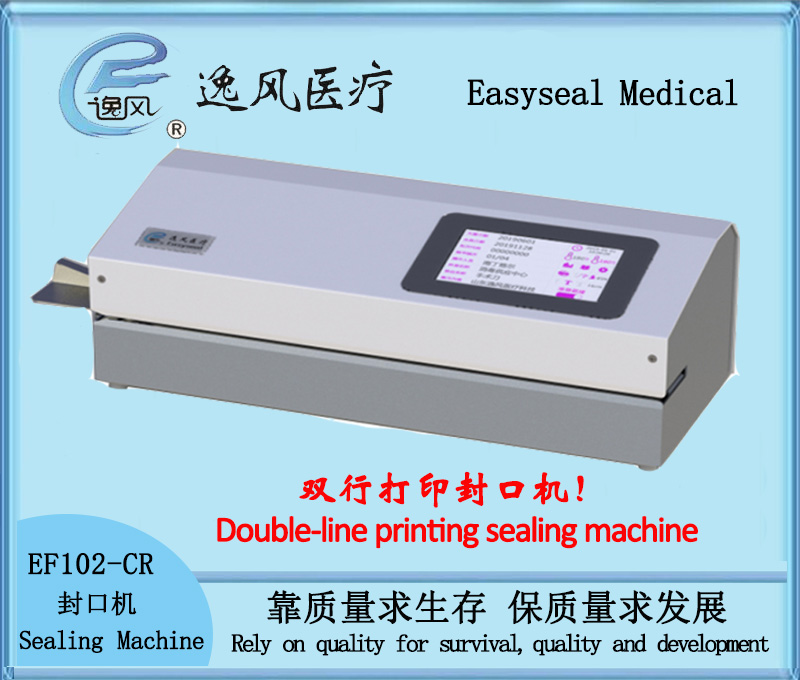 Main features
1. 7 "color LCD touch screen, graphical operation interface, built-in clock, counting function, various working parameters can be set and have automatic storage function;
2. Double printing setting, double the printing information, comes with Chinese and English printing system of sealing machine, built-in two 24-pin printers, can set printing items and adjust the printing content according to the needs, realize double-line printing, users can decide the printing parameters independently s position;
3. It has a positive sequence (descending order) sealing counter, which can realize the statistics of the number of sealing within 0 ~ 99999, and has the functions of printing margins and printing interval symbols.
4. It has automatic energy-saving standby, adjustable standby time and standby temperature, intelligent standby recovery, photoelectric sensor with roll bag feeding can recover to working temperature at high speed;
5. When the sealing temperature exceeds the working temperature setting range of ± 4 ℃, the machine will automatically stop working, effectively ensuring the quality of the sealing and the safe operation of the equipment;
Technical Parameters
Sealing speed: 10 ± 0.5 m / min
Sealing margin: 0 ~ 35 mm adjustable
Sealing width: 12 mm
Working temperature: 60 ~ 220 ℃ adjustable
AC power supply: 110V/220V ± 10% 50Hz/60Hz
Printing method: needle printing (two sets)
Current: 3.2A
Power: 500 W
Dimensions: 620 × 235 × 190mm
Note: The display and printing in English or other languages can be configured according to user needs.